Manage your COVID‑19 response with Aclaimant
Get your free 14-day trial of Aclaimant's
COVID‑19 return to work module today
The Aclaimant COVID‑19 basic return to work module is designed to give organizations the tools to document and respond to a COVID‑19 related workplace incident and work through best practices for prevention. Sign up today to access your 14-day free trial. The basic module includes: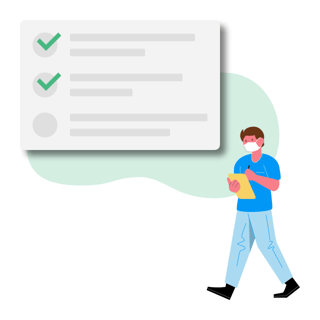 An incident report for documentation of a symptomatic employee at the workplace, including:

Identifying required follow-up actions
Tracking individuals who have interacted with a symptomatic employee

Two templated safety checklists

A site inspection based on best practices in prevention
An observational behavior form based on current workplace recommendations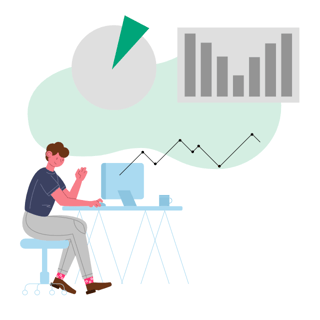 Informative, easy-to-understand dashboards

Incident and safety analytics
Live COVID-19 US pandemic overview dashboard

Access to add notes and files
Access to the Aclaimant Webinar Series
Unlimited users
Help center access and limited chat support
---

"To ensure the safety of our employees, we realized we needed technology to better track and control employee COVID-19 exposure. We chose Aclaimant because of their unique ability to quickly create innovative safety solutions specifically designed for our business needs, especially with the release of their new COVID-19 modules."
David Kasab, CSP, Senior Director of Health, Safety & Environmental at Kelly Services
Sign up today to access your 14-day free trial of the Aclaimant COVID-19 return to work module
Already a customer?
Talk to your account representative or contact us at sales@aclaimant.com.
Frequently Asked Questions
Why is Aclaimant doing this?
At Aclaimant, we aspire to help organizations become better risks. Right now, many companies are working through newfound challenges presented by COVID‑19. We felt it was our corporate responsibility to develop a solution to help everyone manage through this pandemic.
Is Aclaimant secure?
Yes. Aclaimant is SOC2 Type 2 certified and built and hosted using best in class infrastructure like Amazon Web Services. Our system is routinely tested for security vulnerabilities by third parties, and continuously monitored for uptime and potential threats. Data stored in our system is encrypted both in flight and at rest, and we have been approved by the for use by the IT, Security, and Compliance teams from some of the biggest and most advanced companies in the world.
Am I obligated to buy anything if I sign up?
No. You may use the system for free for full access of the COVID‑19 basic return to work module for the duration of your free trial.
What happens after I sign-up?
Our team will review your information, configure your access, and send you login instructions within 72 hours after your submission.
Are there any limits on users?
No. There are no additional costs for usage of the COVID‑19 basic return to work module through the free trial period, nor are there additional costs for users during or beyond the free trial.
What if I need additional functionality like custom workflows, industry specific forms, or integrations?
The Aclaimant COVID-19 basic return to work module was designed to give all companies a free, basic entry point for managing the COVID-19 outbreak in their workplace. We have significantly more functionality available throughout our system in our premium offerings, and recommend contacting our sales team for more information. Some of the key features include digitizing company-specific return to work and incident reporting forms, access to additional best practices documentation, integrations with third party systems - including insurance carriers and HRIS - configurable playbooks, digital OSHA tracking, and analytics packages. Click the SCHEDULE A DEMO link below to learn more and request a demonstration of the Aclaimant system.
Can you tell me more about Aclaimant?
Aclaimant is the insight-driven workflow solution for safety and risk management. We help identify and protect what's important. Since 2014, we have been assisting companies in becoming better risks by providing a SaaS platform to help them report, document, triage, and analyze what's happening in their workplaces. We've been recognized by a number of leaders across risk and insurance, including the Business Insurance Awards, RIMS, National Underwriter - Property Casualty 360, and more.